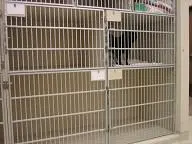 Siena Animal Hospital is equipped with a dental unit and dental treatment table for performing dentistries and associated procedures.

Our dental packages include:

Pre-operative blood work on every pet to reduce anesthetic risk.
IV catheters used to keep your pet hydrated, maintain blood pressure and allow treatment in case of emergency.
We use the safest anesthetics to insure your pet recovers gently and quickly.
We include two free dental x-rays of your pets teeth.
Every pet will receive a Dental Report Card.
We clean, polish, apply a fluoride treatment, and apply a sealant.
The doctor will perform a FREE dental exam at any time and a pre-surgical exam the day of the dentistry.
We have fully trained and LICENSED staff working on your pet from start to finish.
Your pet is monitored at ALL times and kept in a warm recovery area, not a metal cage.
Your pet will receive extensive pain management depending on the severity of dental disease, including pre and post-operative pain medications.