LUXURY BOARDING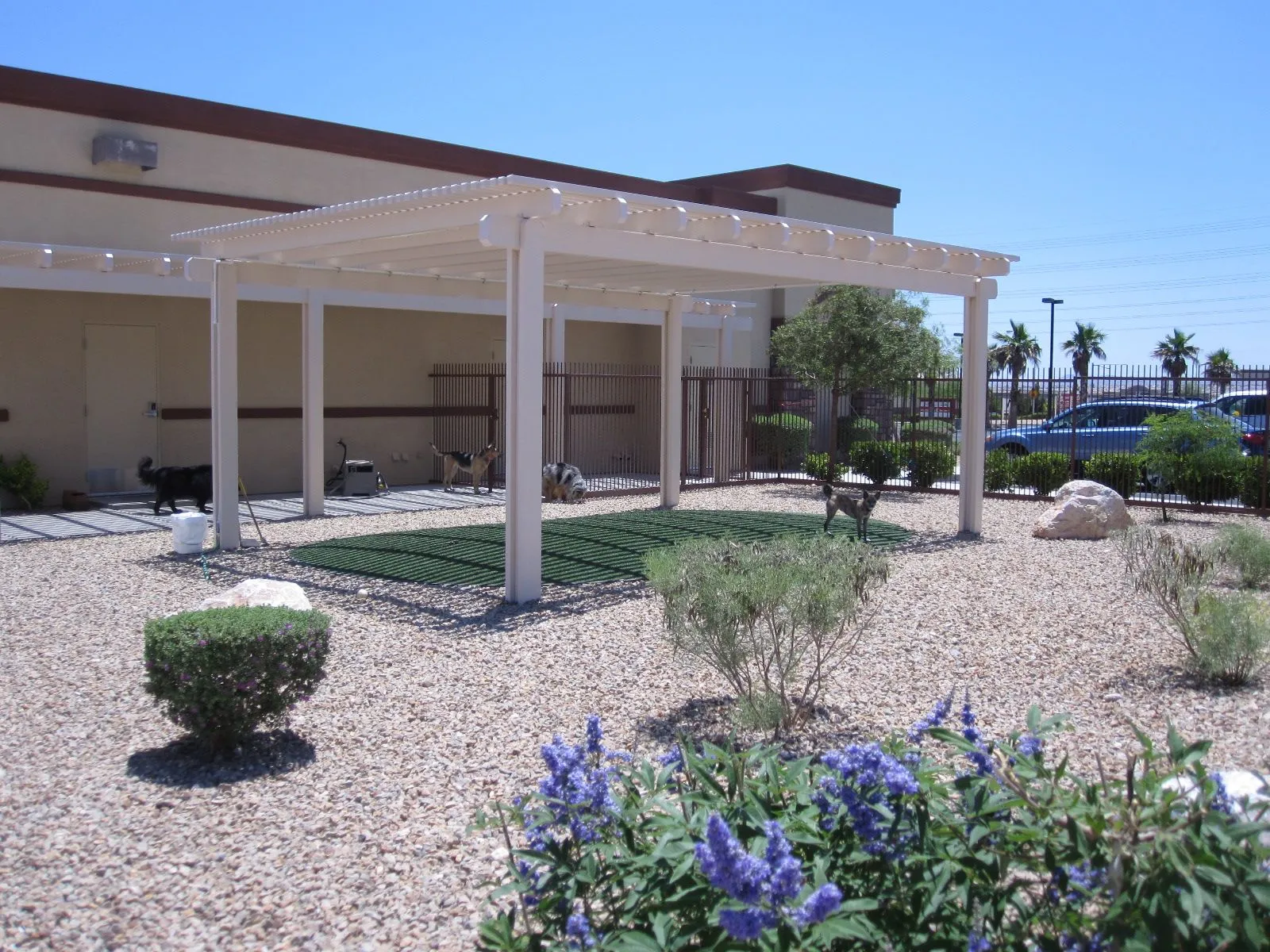 Please come by and take a tour of our hospital and it's boarding accommodations. We'd love to show you around!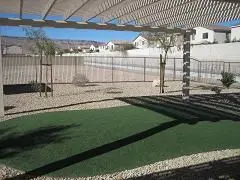 Canine Boarding
Dogs are kept in runs and cages appropriate for their size with clean, soft bedding and beds in their runs. Boarding dogs are given off leash relief time at least 4 times daily in a fully enclosed yard and accompanied by a kennel attendant for play and monitoring. In addition, they have shade complete with misters during the summer months and lots of play time. They can play ball and get plenty of exercise so that they're not stuck in a cage or a run all day. All dogs that stay with us for 3 or more nights receive a complimentary bath.
Feline Boarding
Cats board in their individual cat condos and are allowed to explore and look outside through strategically placed windows in our enclosed common cat area. Our cat boarding is located away from dogs and dog noise to create a more pleasant boarding experience.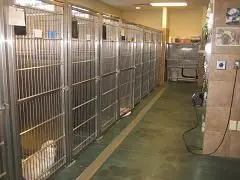 Medications
If your pet requires medication while boarding, it will be administered by an experienced staff member for a nominal fee based on the length of their stay.
Belongings
You are welcome to bring any items like blankets or toys to make your pet's stay more comfortable. We are also happy to provide these at no charge.
Food
We feed a high quality, easy to digest food. However, if your pet has special dietary needs, we encourage you to bring your own food.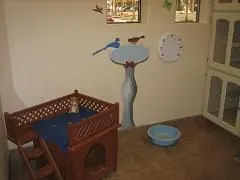 Additional Hospital Services
Every pet that comes in for boarding will receive a complimentary exam, given by one of our trained technicians, complete with a dental evaluation. We are more than happy to provide an estimate for any additional services such as surgery, dentistry or vaccine updates that may be needed.